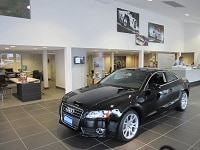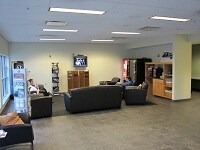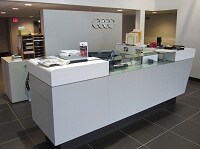 About Morong Falmouth 

Morong Falmouth is a third generation, family run dealership located at 187 US Rt 1 in Falmouth selling Audi, Mazda, Volkswagon, and Porsche vehicles.  Morong was founded in 1955 by Horace Kenneth "Ken" Sowles and is the second oldest family operated VW dealership in the US.  Morong Falmouth has received many awards over the years from manufacturers, Time Magazine, and most recently the prestigious Magna Society Award for overall dealership excellence from Audi of America. 
Our mission is "To create and maintain lifelong customers and friends through professional and courteous encounters that consistently exceed ones expectations."

For the last 6 years each Holiday season Morong Falmouth runs a "Stuff the Buss" program with non-perishable food items donated to the community by the community. The food donations are then presented to the local soup kitchen or food pantry.